"Buoy": Animator commemorates Halifax Explosion
Place Holder III (Anna Leonowens Gallery)
And When Alone, Repeat (2016)
When at Times the Mob is Swayed
Place Holder II: 110/300 km/hr (2016)
Place Holder I: Waterfowl Rice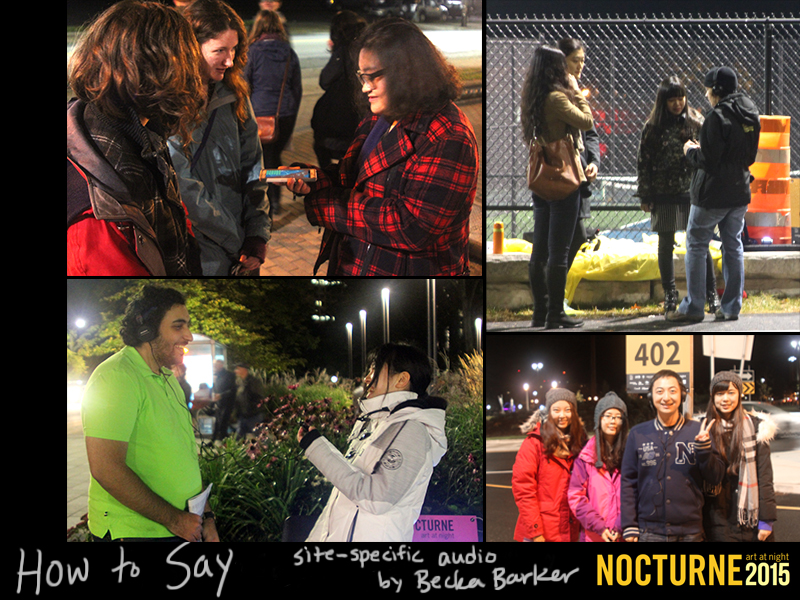 How to Say (Nocturne, 2015)
(Dis)Assembled (2006/2015)
The Evolution of Max Teaser (work in progress)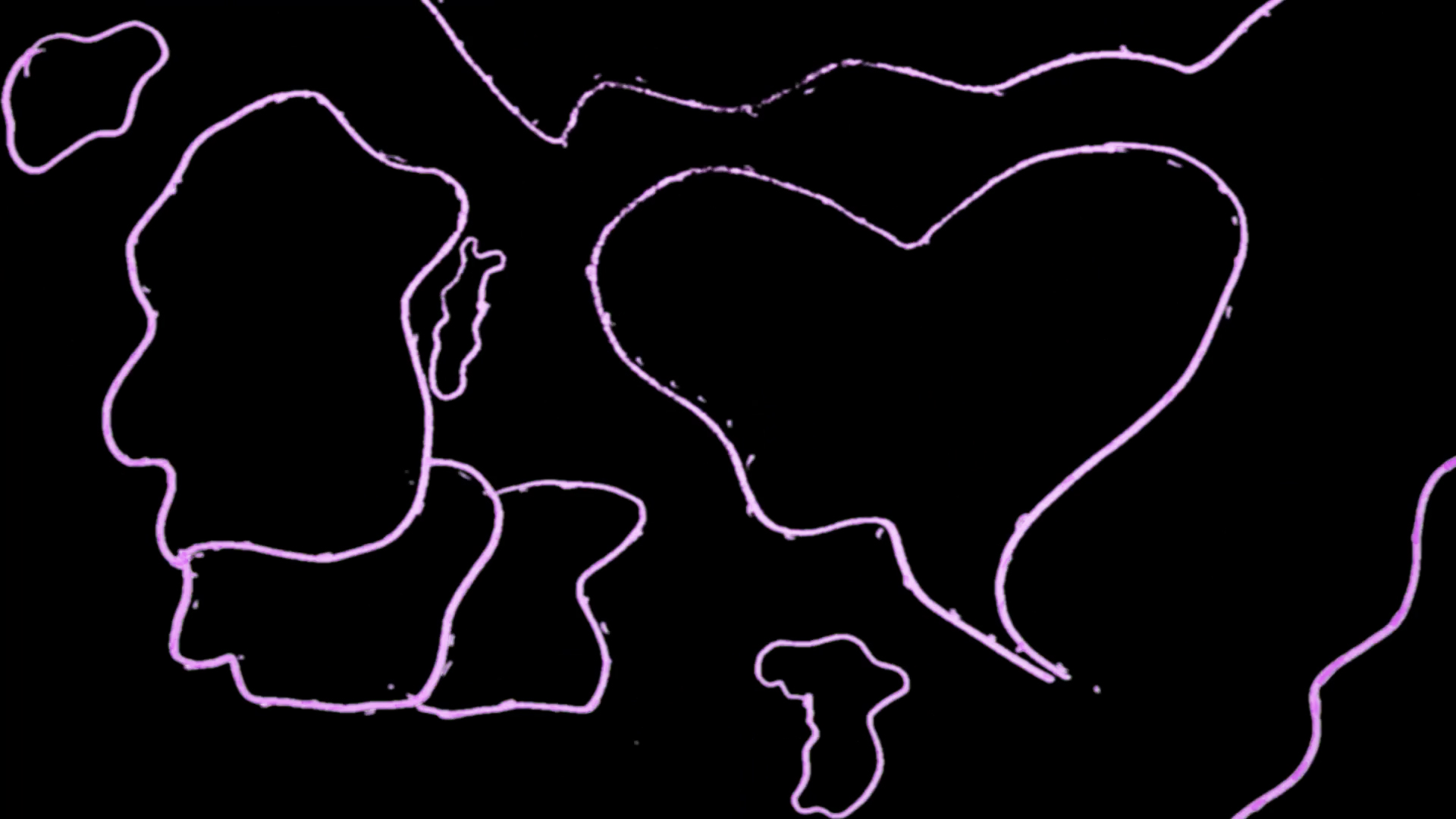 The World Around (2015)
Wander with Care (2015)
The Hundred-Eyed Satellite (2014)
Myopiate (2013) preview clip
Assembled (2006)
Sell It (2003)
Film Farm Dance (2001)
I Stole You a Sennheiser (2001)
Cars Cars Cars (2005)
Natural Disaster (Career Move) (2005)
Surveillance Dance (1999)
How to Make Soap (2000)
"Buoy": Animator commemorates Halifax Explosion
Please visit CBC Nova Scotia's YouTube channel to watch this film.
Place Holder III (Anna Leonowens Gallery)
Solo Exhibition, October 11-22, 2016.
And When Alone, Repeat (2016)
Single channel animation, digital. 5 min. 38 sec.
When at Times the Mob is Swayed
Multi-channel installation using rotoscoped dashboard and weather balloon camera footage. Commissioned by the Toronto Animated Image Society and premiering at the PIX Film Gallery in November, 2016.
Place Holder II: 110/300 km/hr (2016)
Place Holder I: Waterfowl Rice
I try to capture my family's outing in places I've called home, but the landmarks move and change and maybe we're lost? The integrity of my memory is disintegrating even as my body responds to different settings in similar ways.Inspired by dreams where personally-relevant geographies and distinct times are mashed together, the Place Holder series explores my experiences with transnational identity, multimodal social communication, and personal memory.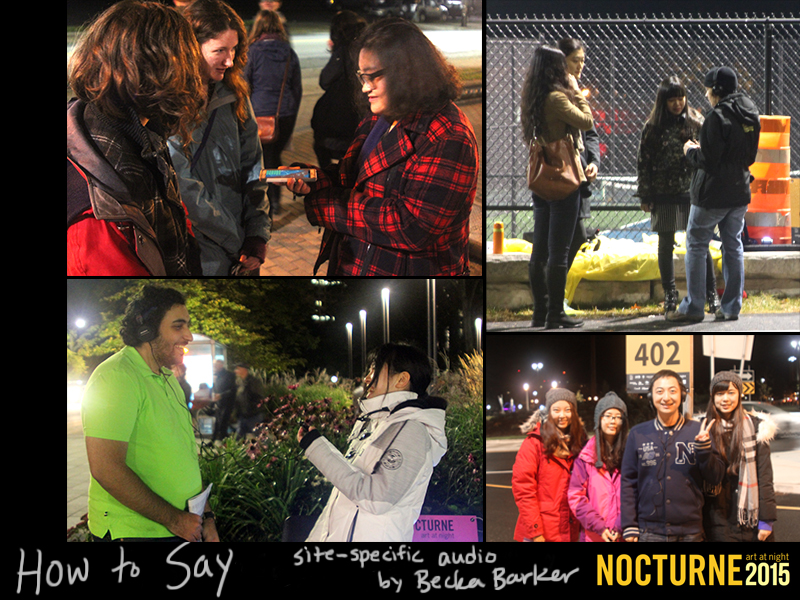 How to Say (Nocturne, 2015)
Documentation from the launch of "How to Say," a site-specific audio piece for three pairs of locations in and around Halifax, Nova Scotia. "How to Say" was supported by Nocturne 2015 as a Beacon Project.In this piece, pairs of friends were recorded speaking a word or phrase of their choice. Each pair faithfully attempted to replicate their partner's voice in each successive turn. Different recordings of these different speaking events were chosen for each site. Each site's track is available for listening as an app for Android devices. (iOS version due out in November 2015.)
(Dis)Assembled (2006/2015)
Series of 4 6"x4" light boxes, each containing exactly one second's worth of film from my 2006 film, "Assembled."
The Evolution of Max Teaser (work in progress)
The Evolution of Max is an animated short film based on the journal entries of a ten year-old boy with autism, Max Billard. A series of rotoscoped vignettes create a portrait of Max's world, as filtered through his love for evolutionary biology and wildlife documentaries. I gratefully acknowledge the support of the Linda Joy Media Arts Society, Arts Nova Scotia, and the Canada Council for the Arts in the creation of this work.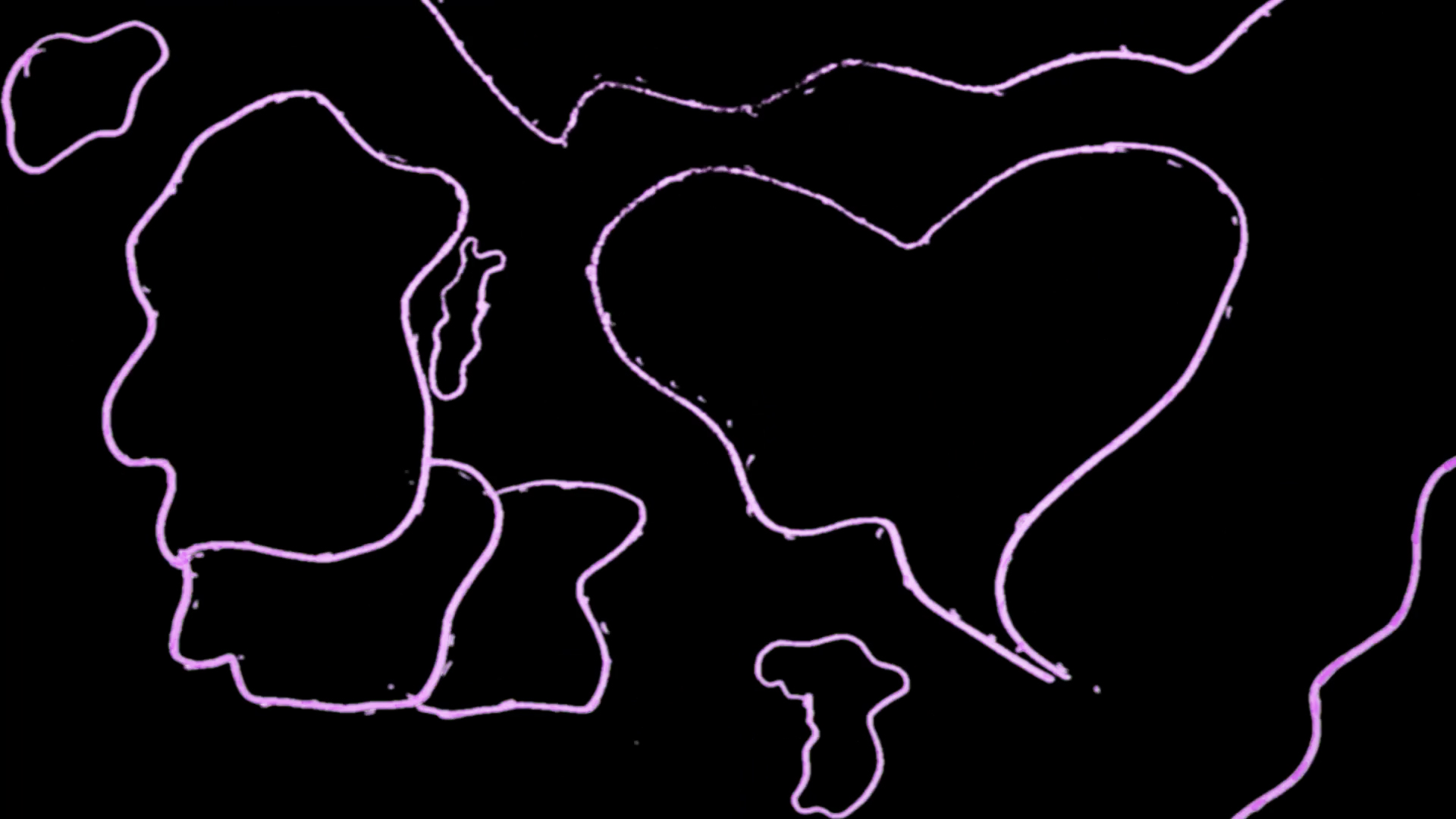 The World Around (2015)
Over 285 people living in Halifax last year volunteered to draw world maps using only a washable marker, some white paper, and their memories of what the world map looks like. I assembled these into a sort of flip book, added a few frames to make transitions, and animated the whole thing. The World Around is a short single-channel piece that combines these animations with music and poetry to think about the tension between imposing order and cultivating progress. Premiers July 16th at 8pm at The Carbon Arc Cinema's 5th Anniversary Screening, Animation with Love 5.
Wander with Care (2015)
Installation documentation from this project as it was exhibited at Struts Gallery in Sackville, NB, June 2015.
The Hundred-Eyed Satellite (2014)
The Hundred-Eyed Satellite was commissioned as an Independent Project for Halifax's 2014 edition of Nocturne: Art at Night. I hosted several public World Map Drawing Parties and asked participants to attempt to draw a map of the world from memory. After collecting nearly 300 of these hand-drawn maps, I animated them and projected them onto a spherical surface at the Nova Scotia Museum of Natural History.
Myopiate (2013) preview clip
A hand-drawn meditation on life between the frames.
Assembled (2006)
Hand-etched and collaged 35mm film exploring the feeling of being together alone in a cinematic experience.
Sell It (2003)
A group of women are asked to emulate famous dance sequences from movie musicals. Commissioned by Images Festival in 2003 for their "Minute Movies" program.
Film Farm Dance (2001)
If my week at Philip Hoffman's Independent Imaging Retreat (aka Film Farm) were a movie musical dance number, it might look like this.
I Stole You a Sennheiser (2001)
Music video for "I Stole You a Sennheiser" by A/V shot on 16mm hand-processed hi-con stock on location in Halifax, NS, 2001. 
Cars Cars Cars (2005)
Music video for "Cars Cars Cars" by Death by Nostalgia.Shot on 16mm hi-con stock and hand-processed. Shot in Bayers Lake Business Park, Halifax, 2005.
Natural Disaster (Career Move) (2005)
An experiment filming a pedestrian loop as another hurricane approaches Halifax, NS.Super 8 b/w with in-camera edits.Commissioned for Norwood Cheek's 50 ft. Reels program (Atlantic Film Festival 2005).Music by Jim Cooper.
Surveillance Dance (1999)
A performance where audience participants are directed (through the surveillance camera speaker) to dance in the gallery. Exhibited as part of the 99ºC/F Contemporary Performance Art Festival, Anna Leonowens Gallery, Halifax, NS.
How to Make Soap (2000)
Super 8 hand-crafted film explaining the basic process of DIY soap-making. Commissioned for The Splice This! Super 8 Festival's Ladies' Film Bee (curated by Helen Hill).
1
2
3
4
5
6
7
8
9
10
11
12
13
14
15
16
17
18
19
20
21
·
·
·
·
·
·
·
·
·
·
·
·
·
·
·
·
·
·
·
·
·